Clients choose ID Studio for our reputation, level of expertise, and professionalism. Clients can choose from hourly consultations to full-service project management. Whether selecting a new piece of furniture, conducting a renovation, or starting a new project, ID Studio provides the following professional services:
Our process begins by listening to you and asking the important questions. We get to know who you are and what you expect, then we search for the perfect materials for your home. Throughout the process, our team works collaboratively with your architect and builder to ensure that every detail, both inside and out, fits seamlessly into your home. Whether you want to visit every showroom with us or simply be presented with a complete package, we tailor the experience around you.
1
ENVISION
The creative process starts with brainstorming and idea-sharing. We work closely with you to find inspirational images and concepts that reflect your life and style. Once we arrive at a custom and curated design direction, we coordinate with your architect and builder to understand your timeline and budgets.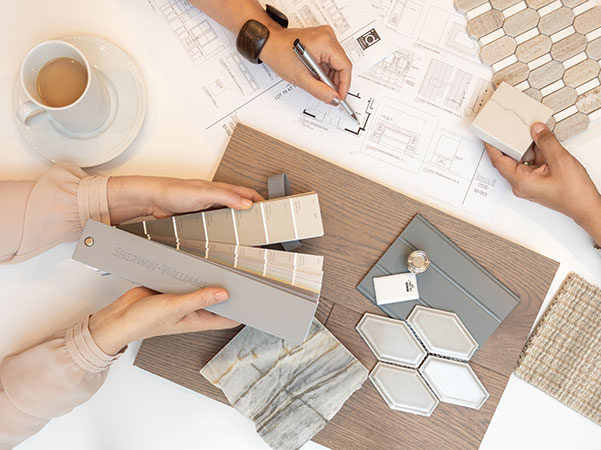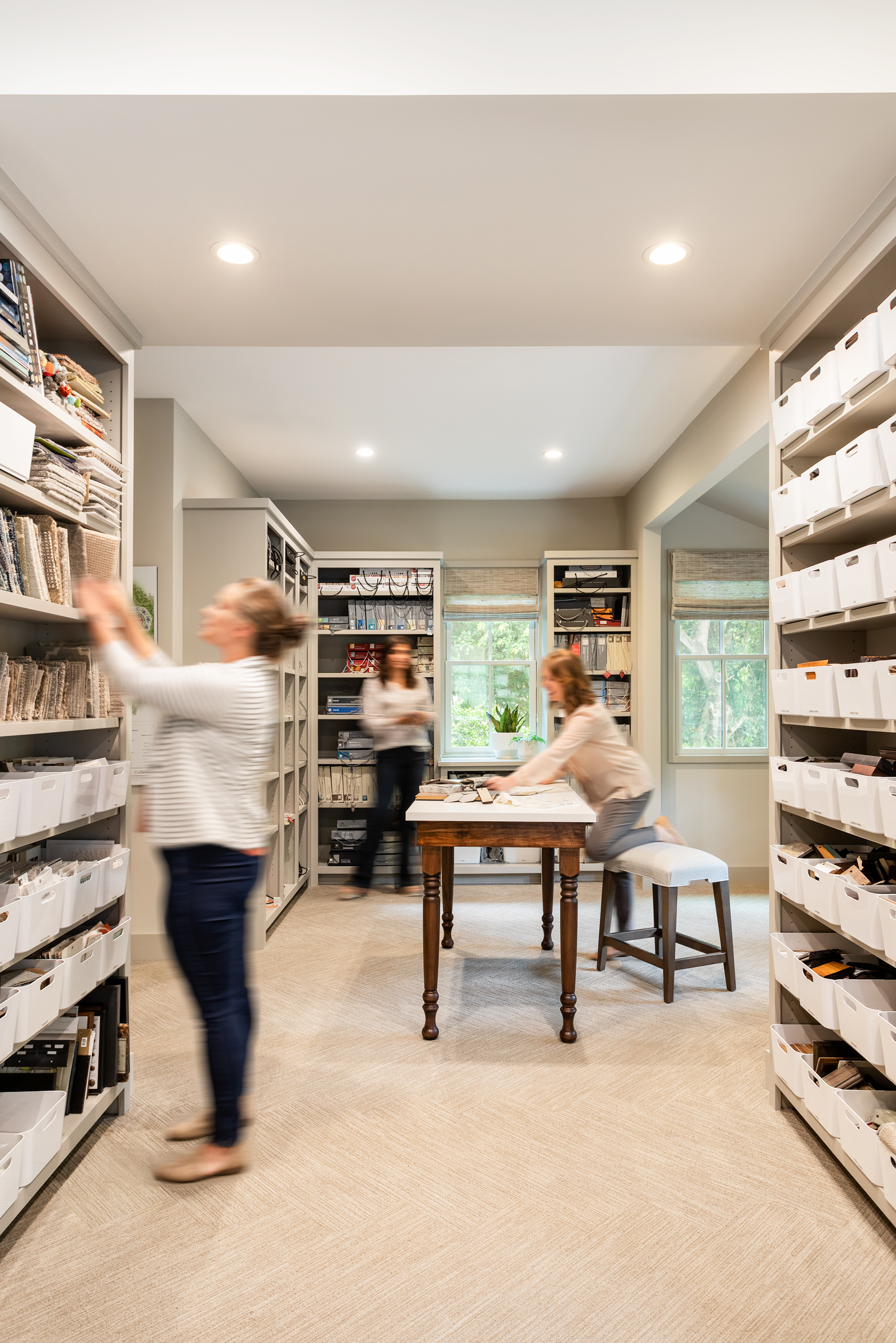 2
DESIGN
It is our job to source unique products that are not only beautiful but timeless. We visit showrooms, order samples, and scour online to make sure we have found the best options available. We continue to tweak and finesse until we are confident that the selections we present are perfect for your home.
3
DETAIL
Every design needs a map for execution and as we finalize your selections it is our job to document how they fit into your space. We create interior drawings illustrating special layouts and design intent, and then coordinate with all parties to ensure your vision is carried out to the very last detail.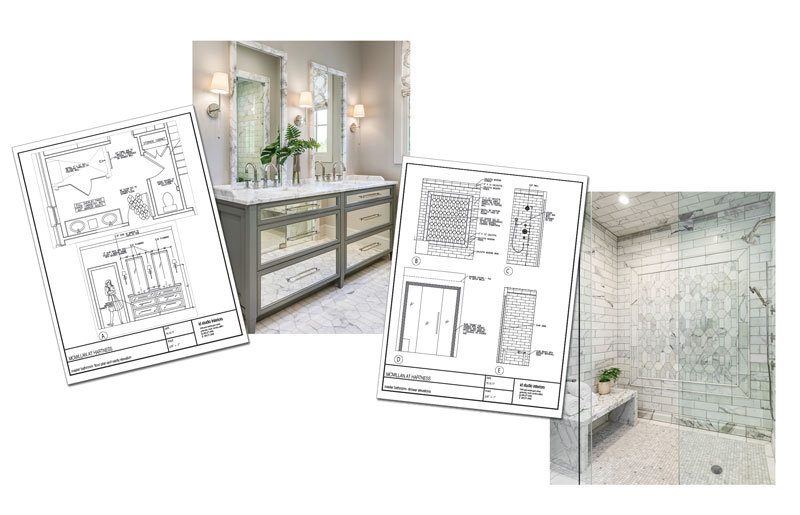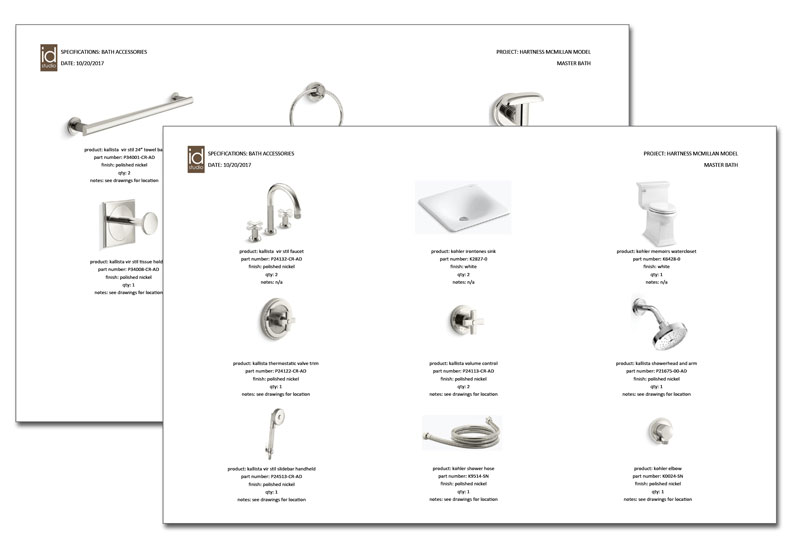 4
SPECIFY
TO SUPPORT OUR INTERIOR drawings we create comprehensive and detailed specifications that outline the information needed for your builder and craftsmen. This serves as both an inventory of your selections and a visual record that can be referenced throughout the entire building process.
Whether selecting a new piece of furniture or designing an entire new home, we provide the support and expertise to help you navigate an otherwise overwhelming process. We manage every aspect of furnishing your home from concept to completion with a keen eye for detail. We collaborate with the best industry partners and have access to unique resources to curate a home that is livable and effortless.
1
ENVISION
Before we find the perfect pieces, we start by figuring out what is important to you and how you need your rooms to function. We find inspiration and ideas to give us a clear and concise direction of how you envision your home. We then draw up a scaled plan that illustrates how all of the pieces fit together.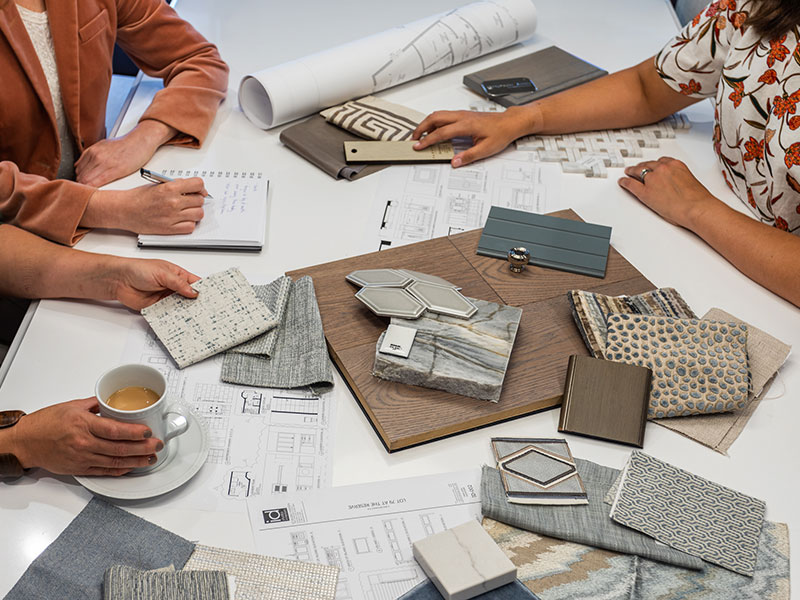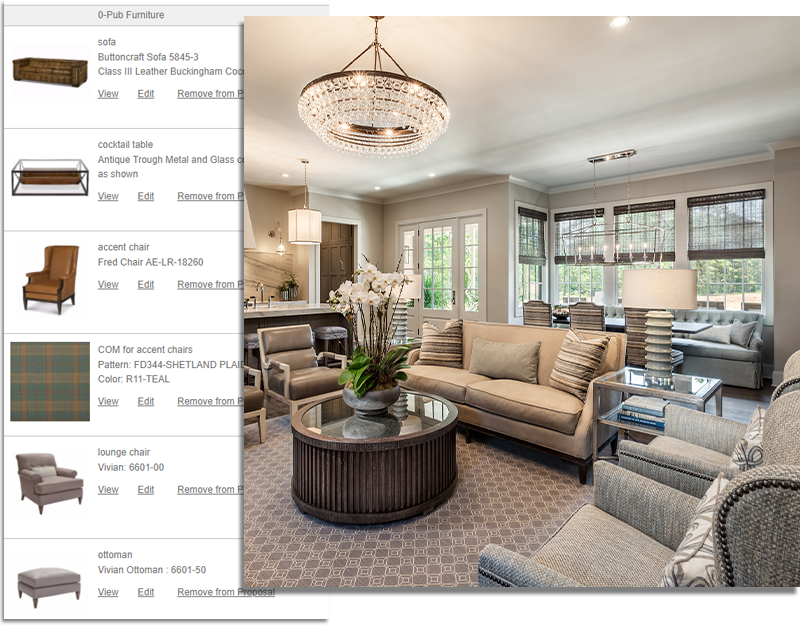 2
DESIGN
Once the layout is complete we create a look book—an ever-evolving picture book that allows us to present you with options and acts as a comprehensive guide throughout your project. When the time comes we then set a date for High Point Market. We reduce 11 million square feet to a curated itinerary of products we know you will love.
3
PRESENT
Having found the pieces you love we then dive into the details. We begin to fine-tune your selections with fabrics, stains, trims, etc. to ensure that every piece is perfectly tailored to you. We pull together all of the materials and share them with you to touch and see, then tweak and refine until every detail is finalized.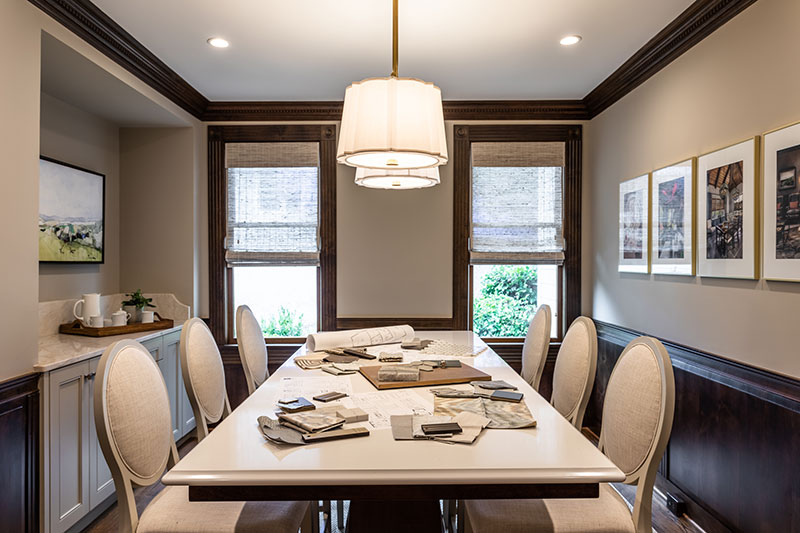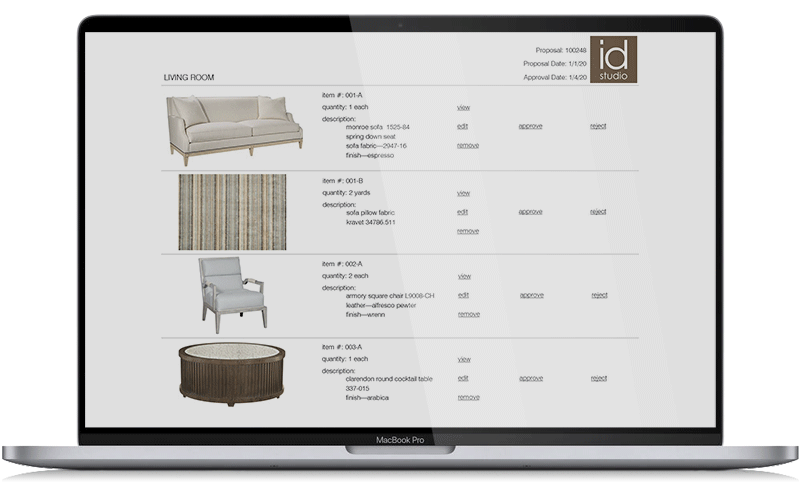 4
PROPOSE
AS A FINAL STEP in the selection process, we send out an interactive proposal that breaks down the details and pricing for each piece. Once you've approved each item, mark your calendars!
THE COUNTDOWN TO INSTALL HAS BEGUN!
Ready To Discuss
Your Project?
At ID Studio, our process begins with you. We don't decorate a house—we curate your space. We collaborate with you to create a personalized home that is a direct reflection of who you are and how you live—and we can't wait to get started!
Get In Touch